New Sensor Helps Prevent Wind Turbine Fires
13 Apr 15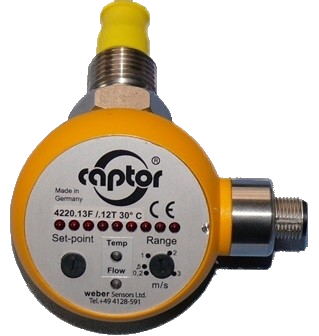 4220.13F/.12T 30c

Weber Sensors, under its captor® trademark, manufactures a combination flow and temperature sensor specifically made for wind turbine operation.
The sensor installs in the coolant line to prevent fires due to either low flow or high temperature conditions. The unit is easy to install and has no moving parts.
For further information please read the article published in 'ENERGY20' a prestige German publication.
click here
(English)
click here
(German)